Cancer as a Metabolic Disease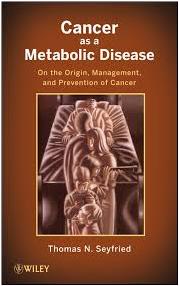 By Thomas Seyfried :
On the Origin, Management, and Prevention of Cancer.

The book addresses controversies related to the origins of cancer and provides solutions to cancer treatment and prevention. It expands Otto Warburg's well-known theory that all cancer is a disease of energy metabolism.
Cancer as a Metabolic Disease